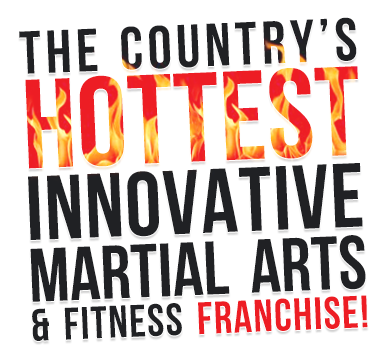 Safe and reliable. Amerikick has been in business since 1967. We are the only trademarked brand name in the martial arts.
Community Involvement. An Amerikick franchise helps improve the community. Our anti-bullying programs, womens self defense classes, community fund raisers and character development programs all contribute to the local area.
A true sense of accomplishment. Each time you award a new belt to a glowing young student, or hear the praise from a parent about how martial arts has helped their child you will know your are making a long lasting contribution to children's lives.
Financial Security. Amerikick's business plan keeps your over head low and your income flowing in. Our rock solid retention plan keeps students with you from pre-school to college and beyond.
A dedicated team. The Amerikick staff has devoted their lives to the martial arts and to the martial arts business. They are there when you need help with anything big or small to improve your school, your staff, or your student body.
Cutting Edge Marketing
that drives results
to your doorstep!
Amerikick is nationally recognized for its great martial arts, marketing and advertising techniques. Amerikick is on the forefront when it comes to success in the martial arts industry and for good reason. Our strategies are new, fresh and geared specifically to the success of our school owners.
Compelling Classes
that deliver a great
program for everyone!
Amerikick's programs focus on the unique needs and goals of each student. We offer award winning karate programs for kids AND adults, high intensity kickboxing, MMA, and the hot, new fit-defense workout.
Dedicated support to
ensure your goals
and success!
Amerikick has over 100 combined years of martial arts and business expertise. We will personally guide you through everything from daily operational procedures and classroom management to marketing promotions and curriculums.
Become a part of the
wildly successful
Amerikick Family!
Amerikick's programs and community involvement have been featured in People Magazine, CBS, MTV, numerous half-time shows for the NFL, and even received recognition from The White House! Become part of a winning team today!